Finally, the water bottle for coffee drinkers. Now you can have your hot coffee and drink your ice water too – from one container.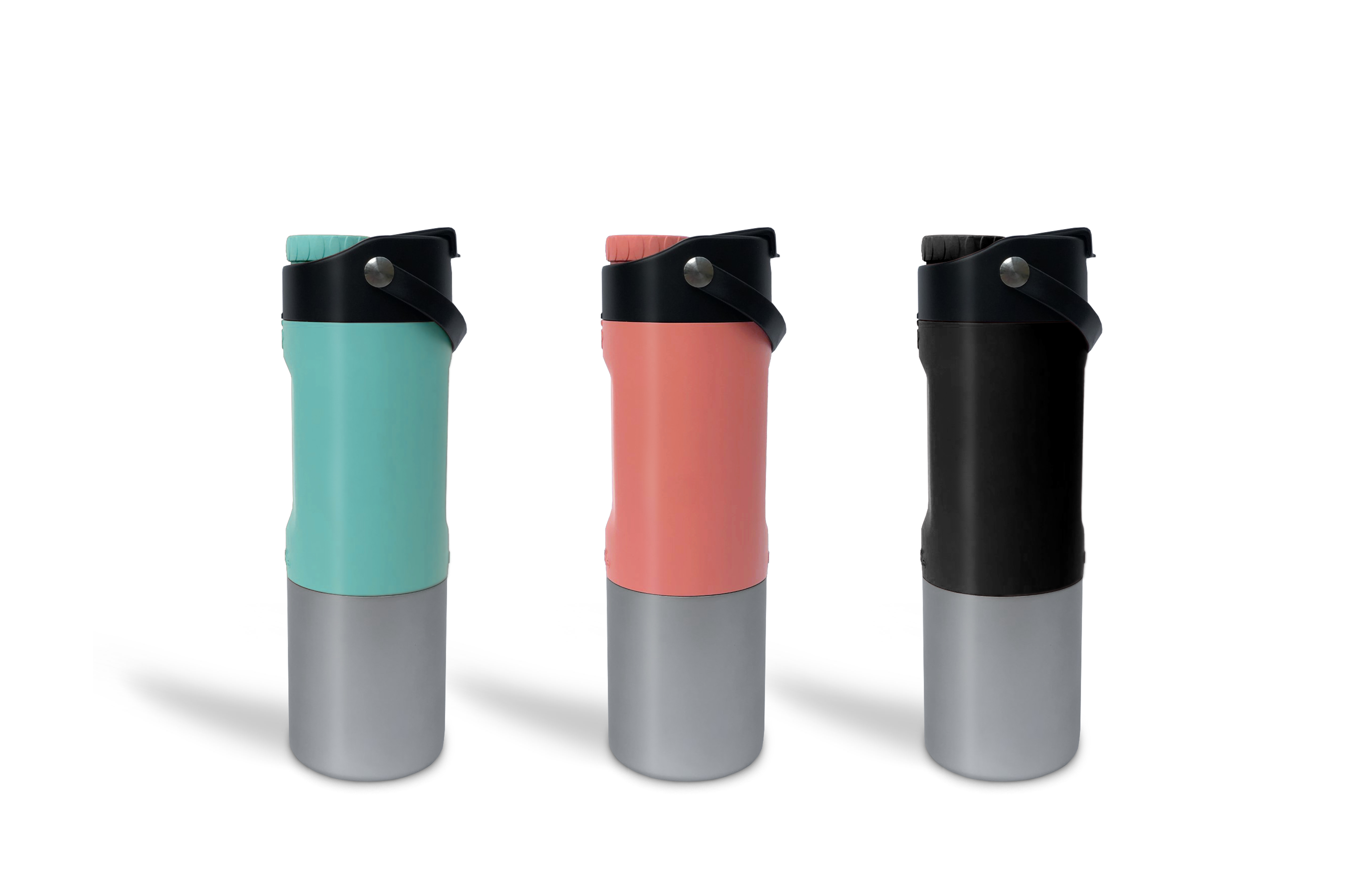 Bring your hot coffee and chilled water with you everywhere you go, without having to carry multiple bottles or choose between the two.
H2Joe has two 12-ounce liquid chambers. Each chamber is multi-layer insulated to keep your water cool and your coffee hot – simultaneously.
The water chamber is triple-walled insulated and keeps your water cold for up to eight hours, while the coffee chamber is double-walled and vacuum sealed to keep your coffee hot for up to six hours!
And Fill with Cold Water! 

Not only does your water stay cold and coffee stay hot, but you'll also be able to sip your coffee AND swig you water comfortably and exactly the way it was meant to be – without hassle.
DUAL OPENINGS FOR YOUR PREFERRED DRINK
H2Joe's patent-pending lid comes with two distinct openings: one for coffee and the other for water.
SEPARATE INSULATED COMPARTMENTS
The water and coffee compartments are isolated and insulated to ensure their temperatures don't affect each other and don't leak to the exterior.

H2Joe is a travel coffee mug and reusable water bottle combined into one amazing vacuum-sealed, triple insulated bottle.
Patent-Pending Dual Opening Lid
Pop-Off Coffee Sipping Opening
BPA Free Food Safe Polypropylene (Water)
Separate Coffee and Water Compartments
304 Food Grade Stainless (Coffee)
Triple Walled Water Insulation
Double Walled & Vacuum Sealed Coffee Insulation
Keeps Liquids Hot for Up to 6 Hours
12 Oz. Easy-Fill Detachable Coffee Chamber
Keeps Liquids Cold for Up to 8 Hours
12 Oz. Easy-Fill Water Chamber